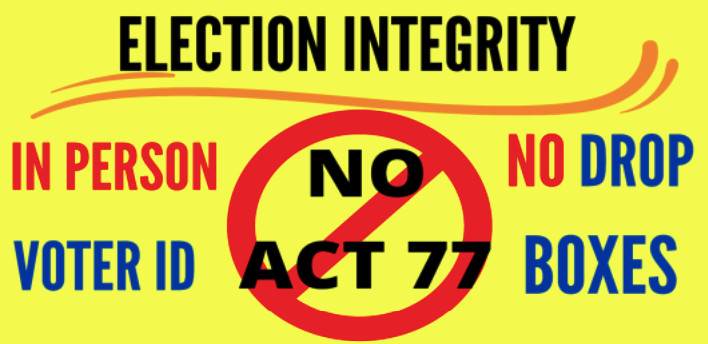 Town Hall Meeting October 5th 2022
Join Us At Our Town Hall Meeting October 5th
Come out to the Hamburg Field House near Reading on Wednesday, October 5th from 6:30 to 8:30 PM (Doors open at 5:30 PM) for an Election Integrity Townhall being hosted by PA Liberty Alliance and the Berks County Patriots. 123 S 4th St, Hamburg, PA 19526 (ENTER ON PINE STREET)
Event Guest Speakers
Guest speakers include Audit the Vote CEO, Toni Shuppe, former CIA operative and Patriot leading the UnitePA Coalition, Sam Faddis as well as elected officials who are committed to election integrity (or not) and who will explain what they are doing.
Here is your chance to be heard.
This is your chance to join a movement.
This is your chance to make a difference!
Note: This is a Special Event. Doors will open at 5:30 for raffles, kitchen, socializing, and networking.
PLA is a non-profit, 501(c)4 tax exempt political organization. Paid for by PLA. Donations are NOT tax deductible.